Home

Airsoft Accessories

Tactical Gear

ESS Profile with Cortex Clip
| | |
| --- | --- |
| ESS Profile with Cortex Clip | |
Written by ORCA
Saturday, 12 September 2009
Manufacturer: ESS USA
Type: Goggles
ESS, a long time manufacturer of tactical eye protection for the Mil/LE/Govt markets, has made a goggle just for the airsoft market. There are 2 parts to this goggle:
The Cortex Clip - The Cortex clip attaches to any ESS Profile (NVG and Turbo Fan) series Goggle.

ESS Profile NVG or Profile Turbo Fan goggle.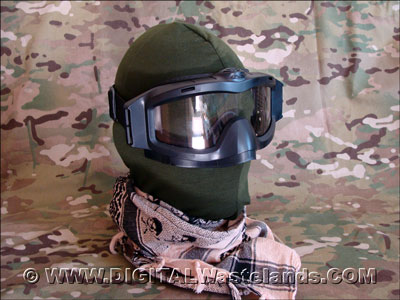 ESS Profile with Cortex Clip

So, yes... The nose protector I still need to get used to visually but it does add obvious protection. The Cortex Clip is a made of a rigid type of plastic.
The ESS Profile Goggles themselves are built for ventilation. But as with all Goggles, in the right situation, it can fog. Will have field details of this product in a couple of weeks.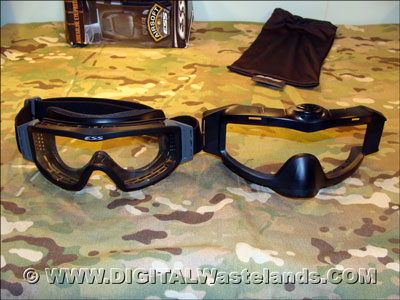 ESS Profile with Cortex Clip Separated
The Cortex Clip can be completely removed from the Profile goggles, but the Cortex Clip adds specific side entry protection from aisoft bb's.